Blank Canvas is a campaign aimed at raising awareness around the gender stereotypes in advertising. Traditional perceptions of gender have been forced upon on for years and effect us in many ways, such as feeling outcast if an individual doesn't match the traits of their given gender. Blank Canvas aims to shock people into realising the reality of gender stereotypes around us through the use of an app, accompanied with a social media network which will run simultaneously on app and on the web.
The main concept behind the Blank Canvas app is to allow users to photograph advertisements that they encounter and find offensive with the use of the 'canvas cam' and turn the advertisement blank through the use of VR technology. Once said ad has turned blank (hence the name Blank Canvas) it will fill with tweets that have used the hash-tag #BlankCanvas, so that the message is spread quickly and keeps people talking.
Users can tag a location on their canvases, so that other users can see and visit canvases that they find interesting, and through the VR components in the app, can view what has been virtually left behind by other users. Guerilla marketing for the virtual age.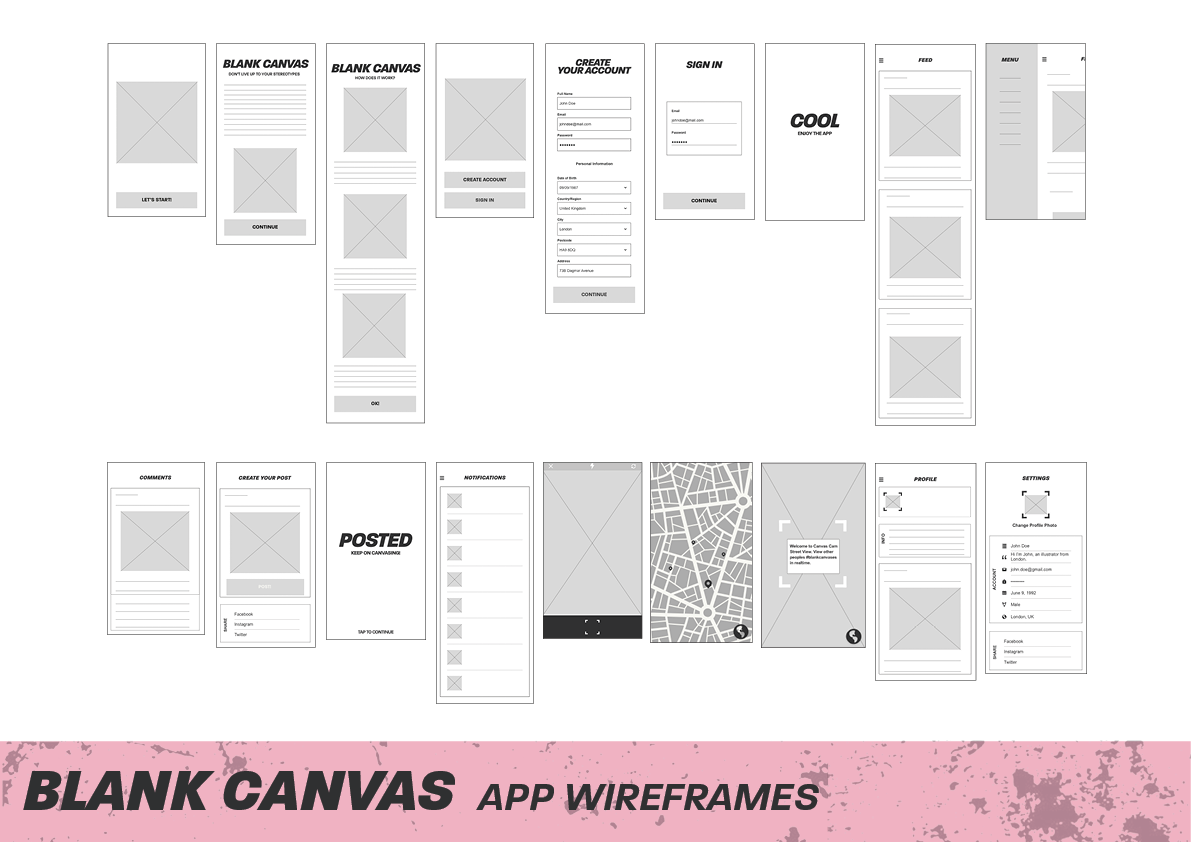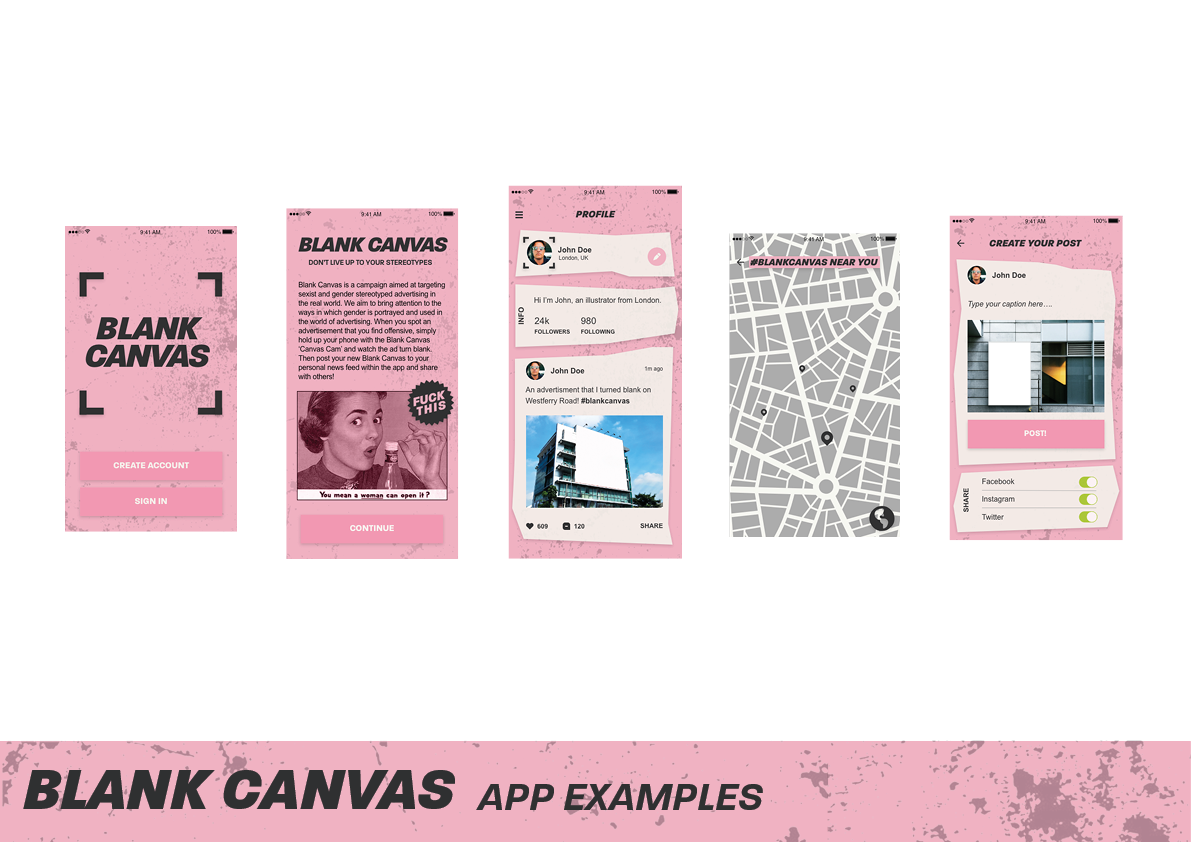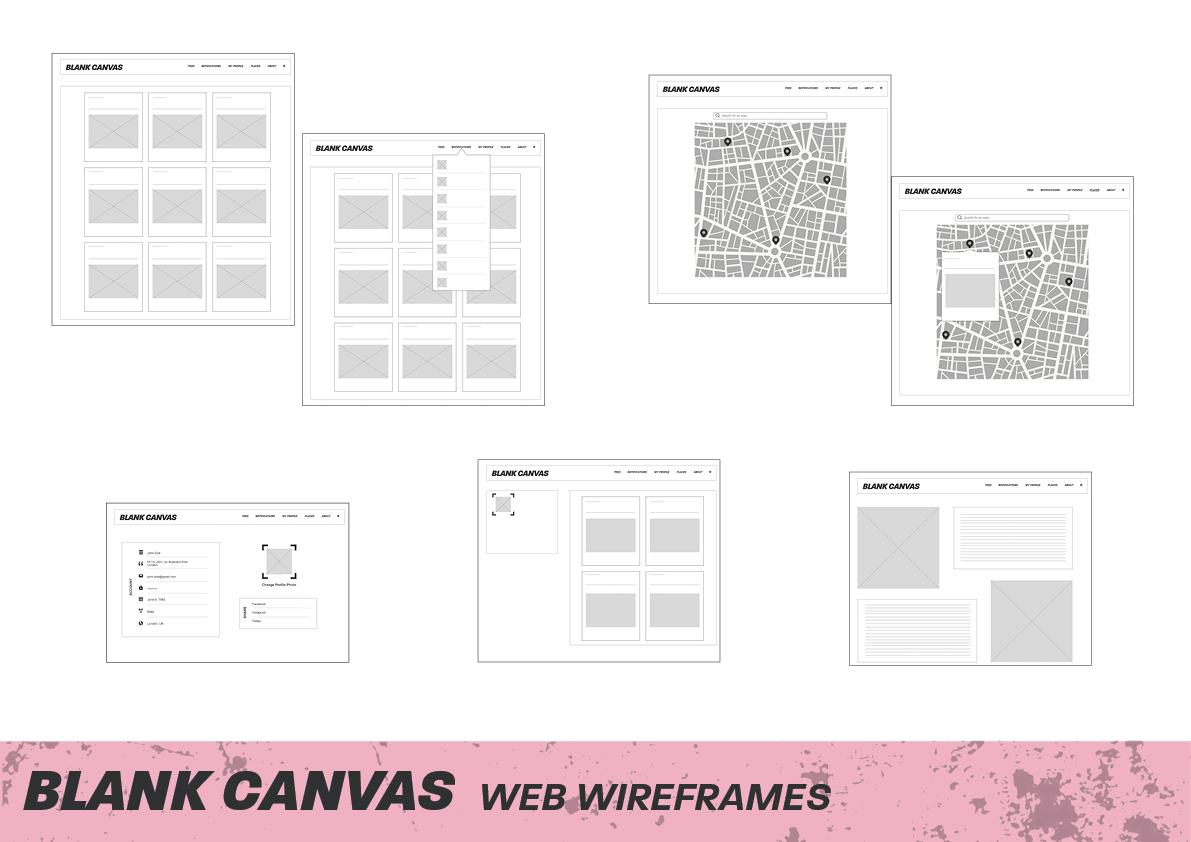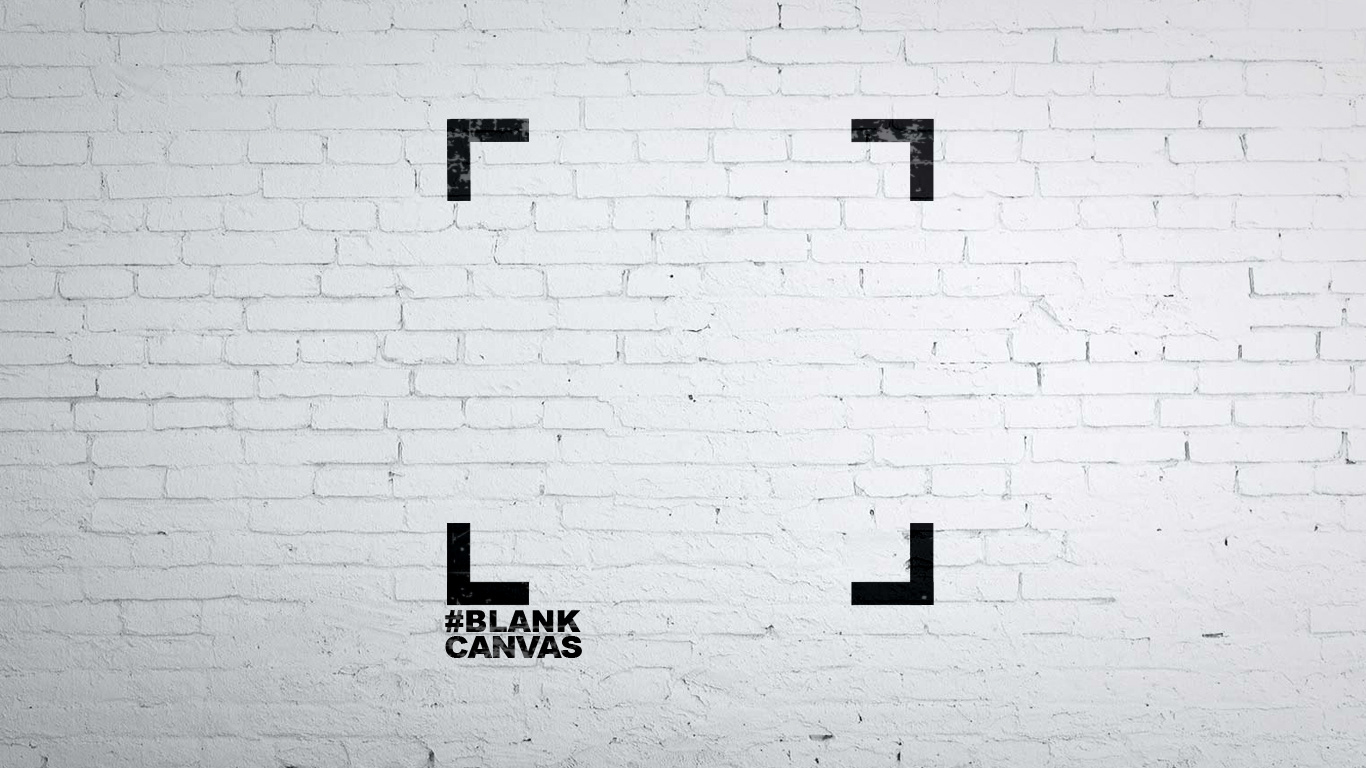 Crop marks represent the Blank Canvas campaign, as it is a visual illustration of what the app allows you to do. 'Cropping' bad advertisements out of the world by making them blank. This theme was continued throughout the campaign and the crop marks are now a part of the visual identity of Blank Canvas. 
Drawing inspiration from the 1990's Riot Grrrl movement, the colours used represent punk and protest culture. Along with Riot Grrrl, zines from the early 80's helped in obtaining key colours to work with. The colours have been kept generally genderless purposely, the contrasting pinks and greens send a strong message.
The visual language featured within the Blank Canvas app and website also drew inspiration from earlier zines, as messy, textured backgrounds and ripped pages were commonly featured.